ARC-109
2-1/8" x 5-1/2"
shown in
Knotty Alder



ARC-110
2-1/8" x 6-1/4"
shown in Cherry






ARC-111
1-1/4" x 3-1/2"
shown in Oak


ARC-112
1-1/4" x 4-1/4"
shown in Poplar



ARC-113
1-1/4" x 5"
shown in MDF




ARC-111


3-1/2"


w/ 2-1/8" fluted leg





ARC-112


4-1/4"


w/ 3-1/8" fluted leg





ARC-113


5"


w/ 3-1/8" fluted leg




One-Piece Architrave
Interior design for door and window treatments is now easier with our unique one-piece architraves.
No build-up means perfect alignment and less time to install and finish than architraves that require layering of multiple pieces.
Nominal lengths or cut to exact length with or without 45-degree ends. Architraves in MDF Lite are available in 16-foot lengths or cut to length. Optional Keystones add architectural interest.
Architraves may be ordered in:
Alder, Knotty Alder, Poplar, Maple, Oak, and Primed MDF Lite.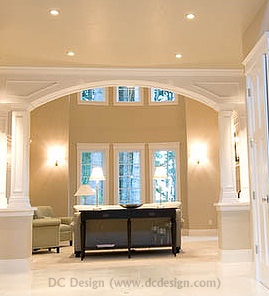 Have Questions? Please fill out our inquiry form below or call us at 800-685-1331.